Massive Crowds At Canberra Rally
In Canberra this past weekend, February 12, 2022, huge numbers of people converged on for the "Freedom Rally" protest. Mainstream Media did not tell us the protest was as huge as this! Estimations of more than 1.4 million cars entered Canberra on the evening before the protest with more to follow overnight and the next morning. Most cars had 2 to 4 people in them and all camping grounds were overflowing!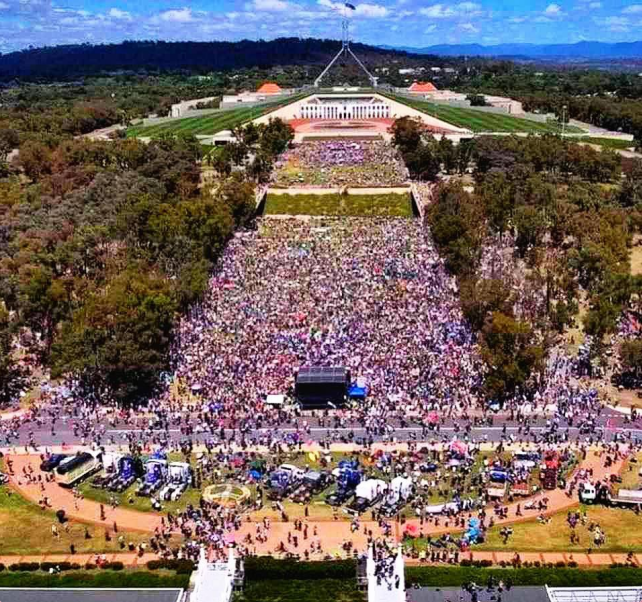 Drone shot of crowd in front of new Parliament House.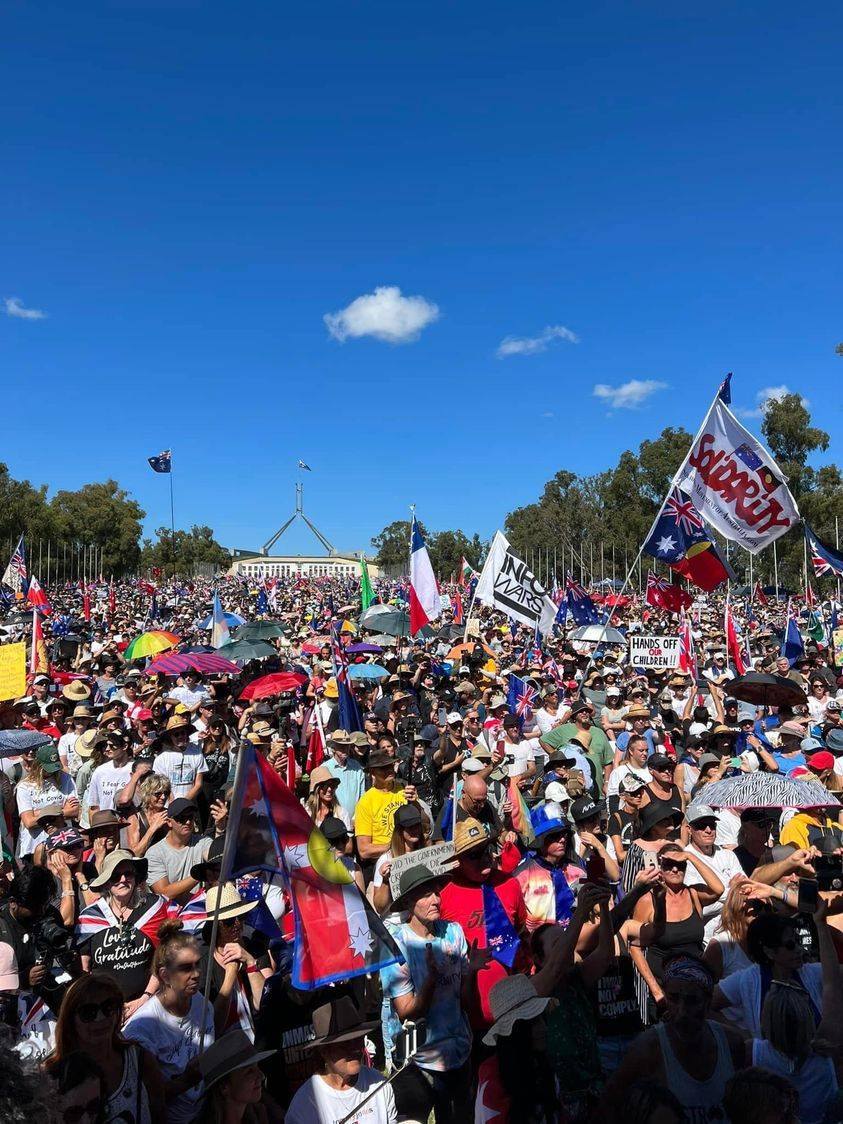 Epic Canberra Protest  – Time Lapse Video
Convoy to Canberra | Thousands of Australian protesters march on Parliament House Video