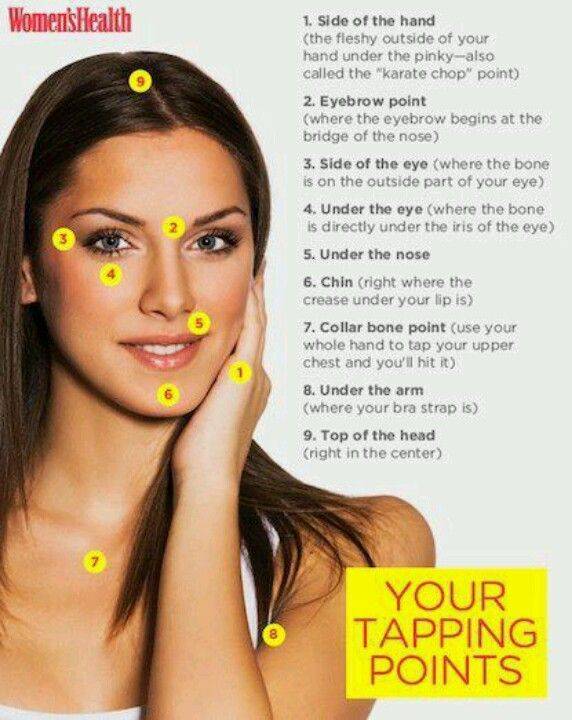 EFT Tapping for Anxiety and Fear
If there were a simple technique that was able to remove stress, anxiety, fear, panic attacks, overwhelm and other negative emotions in minutes, would you want to know about it?
If it worked by sending calming signals to both the brain and nervous system, would you want me to share it with you?
My guess is… you'd want to know about it!
That's why today I'm sharing with you a powerful video from NY Times best-selling author Nick Ortner ("The Tapping Solution") that will not only show you how to use this technique known as EFT Tapping, but in which Nick will even take you through a process that will quickly leave you feeling calm and peaceful.
Beyond just learning the technique and going through the powerful process, look out for the information that he shares about why our brains are naturally wired for negative thinking and how you can overcome the effects of this ancient part of your brain.
The information he shares there is pretty enlightening, and just hearing it alone will likely help you eliminate some of the pressure you may be putting on yourself about not being positive enough, or about not being as healthy, successful or happy as you want to be, or about any other pressure you're putting on yourself.
One thing I can promise you is that after you watch this video and go through the simple process with Nick… you will feel a lot better. It's as simple as that.
I love the feeling I get from tapping!
Join me in tapping along with this video!
Nick is releasing this video as part of the lead up to his 12th Annual Tapping World Summit, starting in February, 2020.
This event has been attended by over 2 million people over the last 10 years. It is a truly life-transforming event that you don't want to miss out on.
What Is The Tapping World Summit?
The Tapping World Summit is an online event that my readers can attend for Free (while it is live). Each day, twice a day for ten days, in our "Virtual Seminar Room" the attendees are personally taught how to use tapping for specific issues. They also get to "tap-along" with the experts for the specific topics. They are walked through each section, step-by-step and learn the fundamentals of Tapping all the way through to the more advanced techniques.
They can listen to each presentation while it is live each day. If they want to own the audios, manual, transcripts and bonuses they need to upgrade and purchase.
It is important to note that this is NOT a tele-seminar series with products being pitched. Each presentation is planned out and prepared far ahead of time to deliver the highest level of content and value possible. Each audio is 100% content.
What Is Tapping and Does It Really Work?
Tapping, most commonly known as EFT or Emotional Freedom Techniques, is a type of energy psychology that combines eastern medicine and modern psychology.
It is extremely effective with both physical issues (back pain, headaches, etc) and emotional issues.
If you haven't yet seen our documentary film "The Tapping Solution" make sure to watch the trailer here:
I hope you have enjoyed the information on this page and found it informative.
Let me know by replying to me in the comments and tell me your experiences.
Enjoy and with love,

Connect with me on Facebook – Wendy Boon
Follow me on Instagram – Wendy Boon