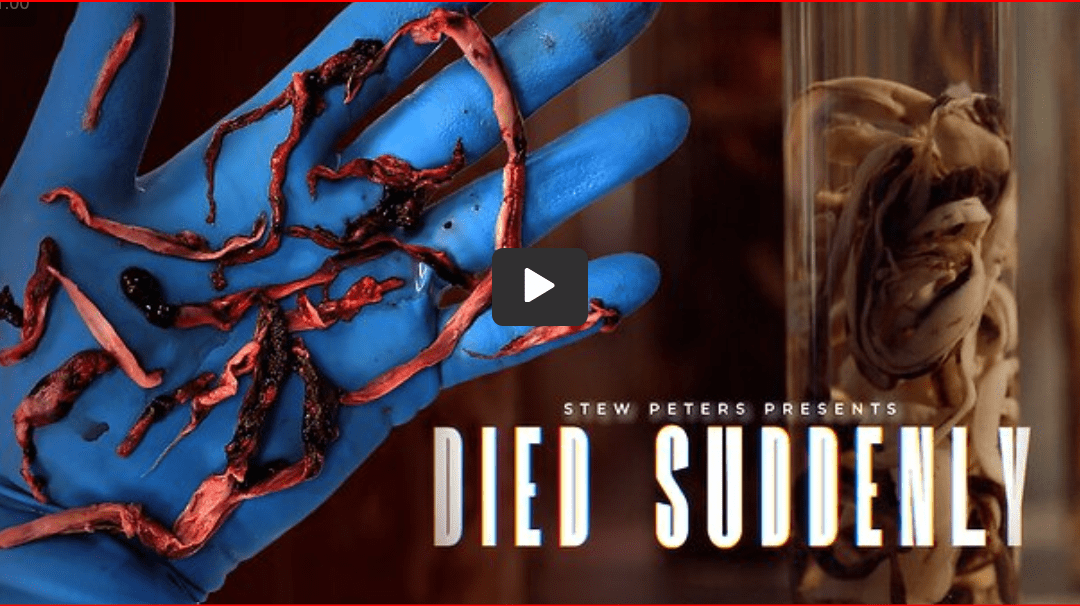 ​World Premiere: Died Suddenly
A Stew Peters Presentation
What is going on in our world? Millions of people worldwide are dying suddenly, after being injected with the covid vaccines. What is being found in their blood vessels seems to come straight from a horror movie. This is happening in every country of the world!
Why do we never believe them? For centuries, the global elite have broadcast their intentions to depopulate the world – even to the point of carving them into stone. And yet……. we never seem to believe them.
The Stew Peters Network is proud to present DIED SUDDENLY, from the award winning filmmakers, Matthew Skow and Nicholas Stumphauzer.
Leading world scientists warn humanity
Please share this post and leave me a comment below.