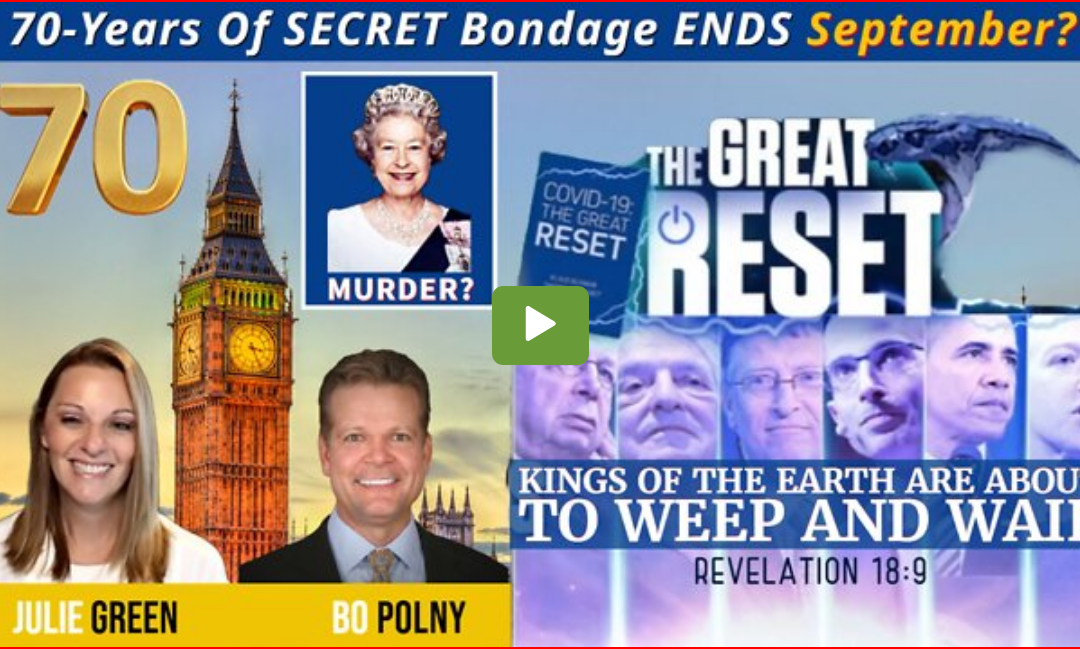 KINGS OF THE EARTH ARE ABOUT TO WEEP AND WAIL ~ JULIE GREEN AND BO POLNY
Fascinating video by Julie Green and Bo Polny telling us the prophecies given to them about the times we are living in now, after the death of Her Majesty the Queen on September 8, 2022.
They talk about the United States and the world, living in a state of bondage, also known as "The Babylonian System", (even if we did not realize that) and how that system was infiltrated by the dark, giving us taxes, debt and high interest rates that up until now, we have taken to be "normal".
All of this is about to change and Julie and Bo explain the word given them by God for these times and what we can expect in this month of September, 2022. 
Please share this post and leave me a comment below.