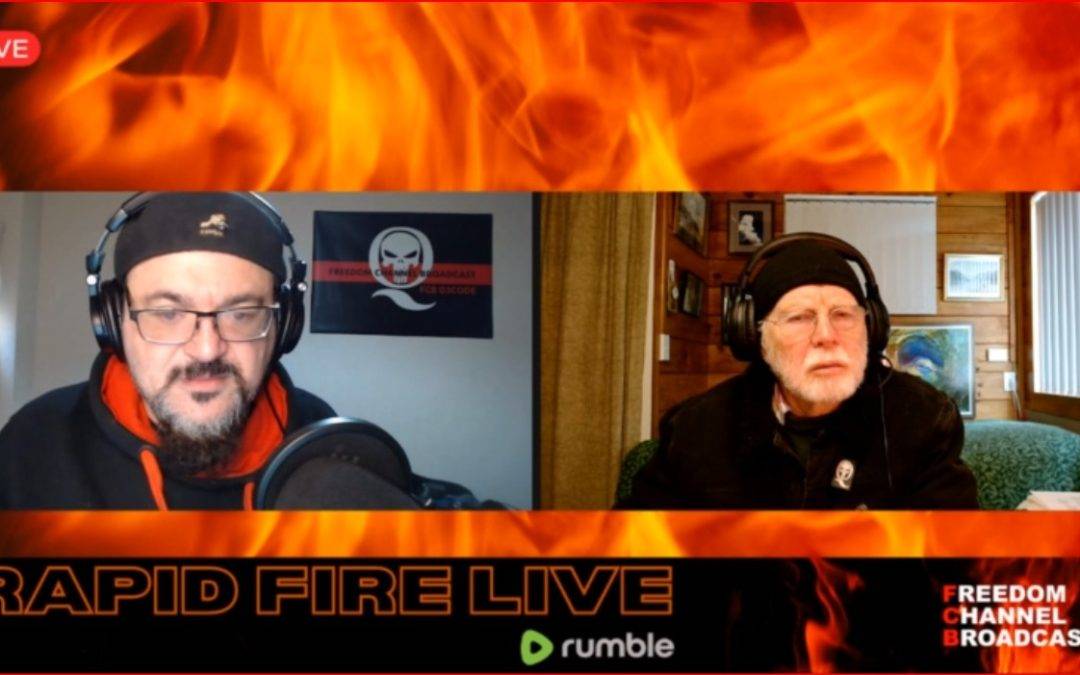 RAPID FIRE LIVE!!! WITH FCB D3CODE & DOUG
FCB (Freedom Channel Broadcast, who is Australian) gives his latest news and intel as well as answering questions from his audience with Doug from New Zealand.
Topics include: the plan from Q and where we currently are, the movement of the military throughout the USA and Canada and other countries, the financial crash and what that entails, the take over by the white hats who are now in control of everything, the timelines of all of this, what to look out for in the coming weeks and what to prepare for and more! A very informative session.
Please share this post and leave me a comment below.