Andy Shaw – A Bug Free Mind, Video 1 "The Backbone of Success!"
Mindset is the key to all your success!
Are you reading all the personal development books around but still finding that you have not really progressed to reach your goals to get where you want to be in your life right now?
Have you heard of the 15 second technique to take back control of your mind?
Watch this video below by Andy Shaw to learn how to do it and more!
In this video, Andy introduces us to the "nutter" in our head that is running the show and is in control of our lives!
He gives us a simple way to begin to take back control of our mind, which with a little practice each day, will help us to get rid of all the junk in our heads that is holding us back from obtaining our dreams.
Go ahead and watch it here –
Andy Shaw has written two books with many techniques based on his own life experiences which he shares in detail in "Creating A Bug Free Mind" and "Using A Bug Free Mind".
I only recently discovered the books and audios on how to have "

A Bug Free Mind

" myself and am finding that Andy's methods are the missing piece of the puzzle in obtaining the mindset for success.
I have read many of the well known books on personal development and have enjoyed them. I love reading "Creating A Bug Free Mind" and "Using A Bug Free Mind" (and audios) especially because Andy gives us the real techniques needed to really change the thought processes required to obtain what we really desire and how to manifest these desires in a simple easy way that really makes sense.
At first, I found the "15 second technique" hard to do myself and even had trouble trying to come up with something I could remember that made me feel good! That was my "nutter" not allowing me to do these new methods and made me realise how controlling the "nutter" really is! But over a couple of days I found that I had plenty of things I could think of for 15 seconds!
As I go through each chapter of "Creating A Bug Free Mind", I am now finding that by using these techniques I am more relaxed, less stressed and able to calm my mind in a way that I have not experienced before. My partner and I are going through them together and are really enjoying learning new ways to controlling our minds for success!
Now Andy is giving us this information in video form as well.
Sound interesting? Like to see more information?
So take a break and grab your free copy of the first 5 chapters of "Creating A Bug Free Mind" in video and pdf format and lots more information by going to http://WendyBoon.com/ABFM
Here's to your new "bug free mind" for success!
Enjoy,

If you liked this content, please "Like" and Share.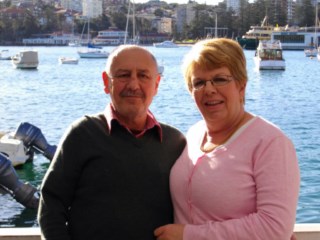 Wendy Boon.
Connect with me on Facebook – Wendy Boon
Please "Like" My Facebook Page at –
Simple Profits with Wendy Boon
(Andy Shaw is the owner of the above video)