Change Your Water, Change Your Life
With Enagic Kangen Water®!
Testimonials
What can Kangen water do for you?




Here is Theresa Striano's amazing story written by her son Anthony.
"As many of you may know, my mother was diagnosed with Lupus, Rheumatoid Arthritis, Crohn's Disease and Diverticulitis all within the past 11 years.
I can't remember a month of her life that she hasn't been sick with something and the crazy part about all of this is that I purchased a Kangen machine for her a year ago and was given nothing but grief for it.
6 months ago she came back from the Doctor's appointment with her Rheumatoid Arthritis specialist and her charts were the worst they had ever been.
Over the past year she had ignored drinking the water and even had me bring it to my friends house, because she and my father didn't believe in it at all, but after her check up she had absolutely nothing to lose.
3 weeks later she was officially off her neuropathy medication and after 1 month and 7 days she had n0 signs of Lupus, Rheumatoid Arthritis, Crohn's Disease or  Diverticulitis…
The doctor was so surprised by this that he ordered her a second screening and once again there were NO signs of any of these life threatening diseases.
My mother is the healthiest I've seen her in my/her entire life and the only thing she has changed was her water.
People can give me grief all they want, even she gave me grief, but now…
There is nothing else out there that I can be more proud to put my name on and actually have purpose/passion by sharing the water with the world.
If this water can do this for my mother/family imagine what it can do for others.
Today I officially Plant my Flag within Enagic and will be traveling all over the world sharing this blessing with others.
There is nothing more fulfilling than knowing we aren't just Changing lives, we are Saving them."
Kangen Water Testimonials – Mental, Physical and Financial
Kangen Water Testimonials
Kangen Water Testimonial –
Hair Loss, Stomach Problems, Pain Relief, Hangovers, Energy
Can Water Cure Eczema / Psoriasis?
Psoriasis "Before & After Kangen Water"
Psoriasis vs 2.5ph Acidic Water from Enagic KANGEN WATER MACHINE.
Doctors & Dentists Speak Out About Kangen Alkaline Water
Celebrities Love Kangen Water®
Celebrities Who Own Multiple Enagic Kangen Water Machines!
Contact Wendy with any questions here and to get help with ordering your machine today! Ask her about the different payment plans available so that you can get started with your own machine sooner than you thought possible.
Check Out These Other Resource Pages –
Change Your Water, Change Your Life!
How to Order Your Enagic Kangen Water Machine
Enagic International Office Locations
Kangen Water Operational Chart
Join with us in caring for our families health with the healthiest water on the planet!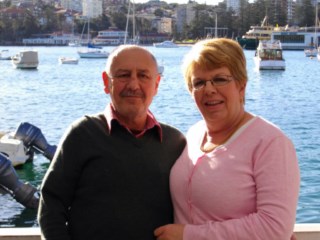 Wendy has worked for many years as a Registered Nurse in the Operating Room, Surgical Wards, Sleep Labs and in Aged Care.
She has also worked as the "Nurse on Location" on a number of Movie Sets both in Australia and overseas.
She currently lives in New South Wales, Australia.
Connect with me on Facebook – Wendy Boon
Twitter – Wendy Boon
.