Change Your Water, Change Your Life
With Enagic Kangen Water®!
Transform tap water into "the ultimate water for your lifestyle and body"
and build health for all the family!
Make water in your home that is rich in hydrogen, removes chlorine,
retains minerals and eliminates free radicals.
What IS Kangen Water and What Can It Do for Me?

Pat Boone –  The Truth About Your Water!
Enagic Kangen Water® SD501 Demonstration
Understanding the Water You Drink
Balance Your Body with the Correct pH Level!
Enagic Machines Can Produce 5 Types of Water!
The two most popular machines are the LeveLuk SD 501
and the new LeveLuk K8
   LeveLuk SD 501 Machine (Original)

   LeveLuk K8 Machine (New)


 
Kangen Water Facts | 2.5 pH Strong Acidic Water | Hypochlorous Acid –
Strong Acidic Water (2.5 pH – 2.7 pH) is ideal for cleansing, cleaning and washing.
Strong Acidic water – 2.5 pH from the Kangen water machine is actually called "Electrolyzed Hypochlorous Acid".
It can be used as a sterilant/disinfectant…. killing 99.999% of all bacteria and germs.
5 Reasons to Drink Kangen Water
 Best Way To Wash Vegetables Using Kangen Water With A pH of 11.5

Remove Pesticides, Herbicides and Insecticides!
See Other Specific Kangen Water Uses Here!
Understanding Your Health with Healthy Kangen Water!
Here are some Testimonials for You!
Kangen Water, Hydration for Your Brain!
Do you have a loved one suffering from Dementia?
Take a look at this video below.
Why Does Kangen Water Work So Well in ALDI's Brain Program?
"Our clients have every brain difficulty imaginable. We see clients with many different signs of brain dehydration including: brain fog, afternoon fatigue, focus problems, depression, anger, emotional instability, grouchiness, over sensitive (including auditory, tactile, taste, smell, visual), exhaustion, headaches, sleep issues, stress, picky eaters, or cravings.
Among other signs of dehydration that we see are lack of mental clarity and acuity, ability to get along with other people, pessimism and lack of vision, weakened immune system, and mental fatigue.
Even if a person is 1% dehydrated, there is a 5% decrease in cognitive function. A mere 2% drop in body water can trigger fuzzy, short-term memory, trouble with basic math, and difficulty focusing. Studies show that prolonged dehydration of the brain causes cells to begin to shrink."
Celebrities Who Love Kangen Water!
President Barrack Obama, President Donald Trump, Bill Gates, Leonardo DiCaprio, Angelina Jolie, Brad Pitt, Tom Cruise, Jack Nicholson, Elton John, Demi Moore, Jennifer Lopez, Mariah Carey, Tiger Woods, Carlos Santana, Steven Tyler…..the list goes on and on and as many of these celebrities have more than one home, they have more than one machine!
Contact Wendy with any questions here and to get help with ordering your machine today! Ask her about the different payment plans available so that you can get started with your own machine sooner than you thought possible.
Check Out These Other Resource Pages –

Kangen Water Testimonials Page
How to Order Your Enagic Kangen Water Machine
Enagic International Office Locations
Kangen Water Operational Chart
Join with us in caring for our families health with the healthiest water on the planet!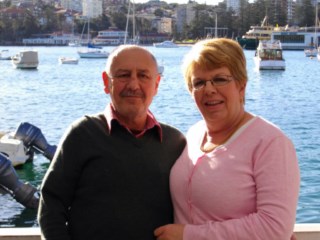 Wendy has worked for many years as a Registered Nurse in the Operating Room, Surgical Wards, Sleep Labs and in Aged Care.
She has also worked as the "Nurse on Location" on a number of Movie Sets both in Australia and overseas.
She currently lives in New South Wales, Australia.
Connect with me on Facebook – Wendy Boon
Twitter – Wendy Boon